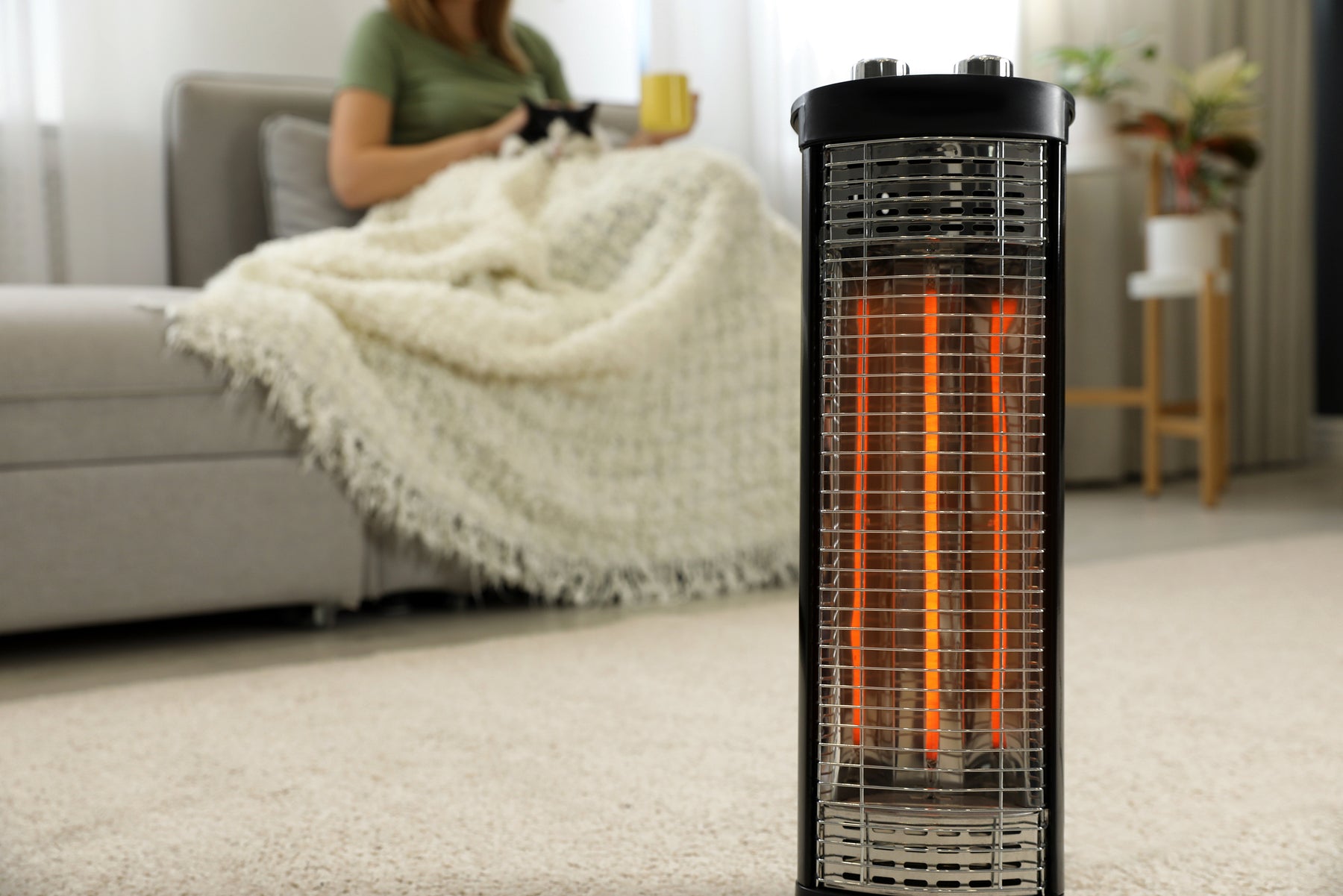 10 Tips to Heat Your Home Safely this Winter
10 Tips to Heat Your Home Safely this Winter
A good chunk of the U.S., and especially those of us at the STOP-FYRE® Minnesota Headquarters, are preparing our homes for the impending cold of winter. For many of us, that means pulling out our space heaters and heated blankets, things that we at AKE Safety Equipment are extremely grateful for.
We want to use these items wisely and safely, so that we are staying warm without causing unwanted fires to ignite. According to the NFPA, heating is the second leading cause of U.S. home fires and home fire injuries and the third leading cause of home fire deaths. So, we want to take a few moments to share some fire safety tips with all of you, so you can significantly reduce the fire risk in your home.
1. Leave Space Around Your Heating Equipment
Keep anything flammable at least three feet away from heating equipment (your fireplaces, furnaces, wood stoves, and portable space heaters). Be aware especially of papers, dust bunnies, and your Christmas tree. And, leave your portable space heaters on the floor.
2. Keep Children Away for Heat Sources
To avoid burns and accidents, we recommend creating a three foot "kid's safety zone" around fires, furnaces, and space heaters. Young children may know not to touch heat sources, but may not know that carrying flammable items around heat sources can be a fire hazard.
3. Never Use an Oven to Heat Your Home.
It's not just the heat from heat sources that can be dangerous. Heating your home with an oven is a safety hazard and a possible source of deadly fumes. Please use your oven for cooking only.
4. Keep up with Regular Maintenance
Many older homes or homes in Amish and Mennonite communities have heating equipment such as kerosene heaters or chimneys. These should be cleaned and inspected on a yearly basis, and more regularly if you have had fire issues in the past.
5. Refill Oil Heaters Carefully
For kerosene or oil heaters, never fill the heater when it is in operation or when it is hot. Remember that fire needs fuel, heat, and oxygen to live. Hot oil can be the recipe for unwanted fire. Also, avoid overfilling the heaters. Furthermore, when refilling portable heaters, follow manufacturer instructions for the correct fuel for your portable heaters.
6. Choose Space Heater Placement Carefully
Do not use electric space heaters in the bathroom or anywhere they may come in contact with water. Space heaters should be used in dry locations with flat, stable flooring. Do not move space heaters to desk or table tops, even if that brings the heat closer to your desired location. As tempting as that is, keep them on the floor.
Do not plug your space heaters into extension cords or surge protectors. Always plug your space heaters directly into wall outlets.
7. Turn Portable Space Heaters Off when Leaving the Room or when Going to Bed.
Space heaters, especially older models, can be prone to overheating. The overheating can be a major risk for flame, but apart from the risk of fire, is also the risk of the equipment smoking which could cause asphyxiation.
8. Use a Screen on Your Fireplace
Make sure that fireplaces have a strong and secure screen to stop sparks from flying into the room. When cleaning your fireplace, dispose of ashes in a metal container once they are cooled.
9. Test Your Smoke Alarms on a Monthly Basis
Most home fire deaths happen at night, so to prevent the loss of a life, it is absolutely essential that your home has working smoke alarms. Checking your smoke alarms regularly ensures that they are in working condition, and it also teaches family members to evacuate the house when they hear that noise.
And, above all else, never take the batteries out of your smoke alarm. Ever. We can't say that strong enough.
10. Fuel Your Fireplace as Directed
Use only dry, seasoned wood for your fireplace. Avoid freshly chopped wood or wood that has been out in the dew or rain. Do not use an excessive amount of paper to build a fire. If you have a pellet fireplace, fuel the fireplace with pellets as directed.