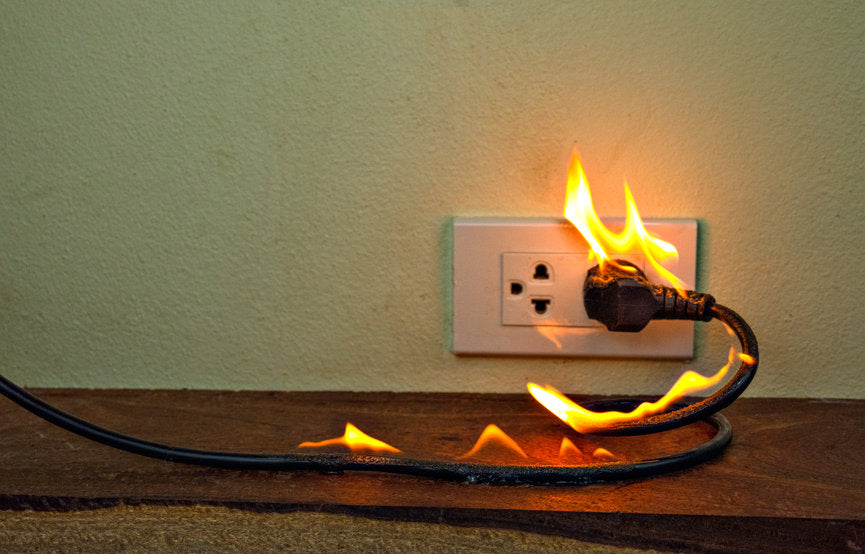 9 Places to Store Fire Extinguishers in Your Home
9 Places to Store Fire Extinguishers in Your Home
The basic rule of thumb for storing fire extinguishers is to place them around your home and property so that you are able to have one in your possession within 6 seconds after you become aware of a fire. The key is to prevent a starter, or "incipient", fire from spreading and growing out of control.
This is also keeping in mind that fire doubles in size every 10 seconds, and it only takes 30 to 60 seconds for a fire to get out of control. Moreover, flashover can occur in just 3 to 5 minutes. Bottom line: time is your worst enemy in a fire.
We've compiled a list of the 9 best places in your home to place a fire extinguisher.
1. Kitchen
65% of all fires start in the kitchen, making the kitchen a top priority for fire protection.
2. Master Bedroom
87% of all fire deaths happen at night. A fire extinguisher can help you escape and can give you added time to fight an out-of-control fire so you have the chance to save your children.
3. Garage or Workshop
Contents, such as paint, oil, or gas, stored in a garage or workshop can be extremely flammable. In a workshop, there is also that added fire hazard of using tools that can give off sparks, which can be just enough heat to ignite a fire. Sometimes a spark is all it takes.
4. Laundry Room
Another Significant cause for home fires is drying clothes. Clean out the lint trap after every dryer load. Make sure to clean out the dryer exhaust tube every 6 months. It is essential to clean in and around the dryer as lint collects in these areas and is highly flammable.
5. Grill or Patio
It is common to accidentally start the grill itself on fire. Grease is splattering here and there, there's lots of heat… If a person is not careful, they can also start the house or deck on fire.
6. Fireplace/Wood Burning Stove
Home heating is typically the second-highest cause of home fires. Even though most heating-related fires are in the wood stove or furnace, chimney fires are also very common.
7. Utility Room
Because of the concentration of appliances (e.g. hot water heater and furnace), which can have wiring malfunctions, and because of electrical panels, locating a fire extinguisher here is wise.
8. Each Occupied Bedroom
Fire extinguishers in bedrooms can be a tremendously helpful tool to aid occupants in escaping from a fire. STOP-FYRE® is especially helpful in that it is lightweight and can be operated one-handed. Should a child be the first to spot the fire, he or she can look at our pistol-grip and know how to hold it to put out a fire. It's that intuitive.
9. Special Areas-Campers/RV, Boats, Personal Vehicles, ATVs, and Motorcycles
All involve fuel of some sort; therefore, they need to have a portable fire extinguisher on hand.