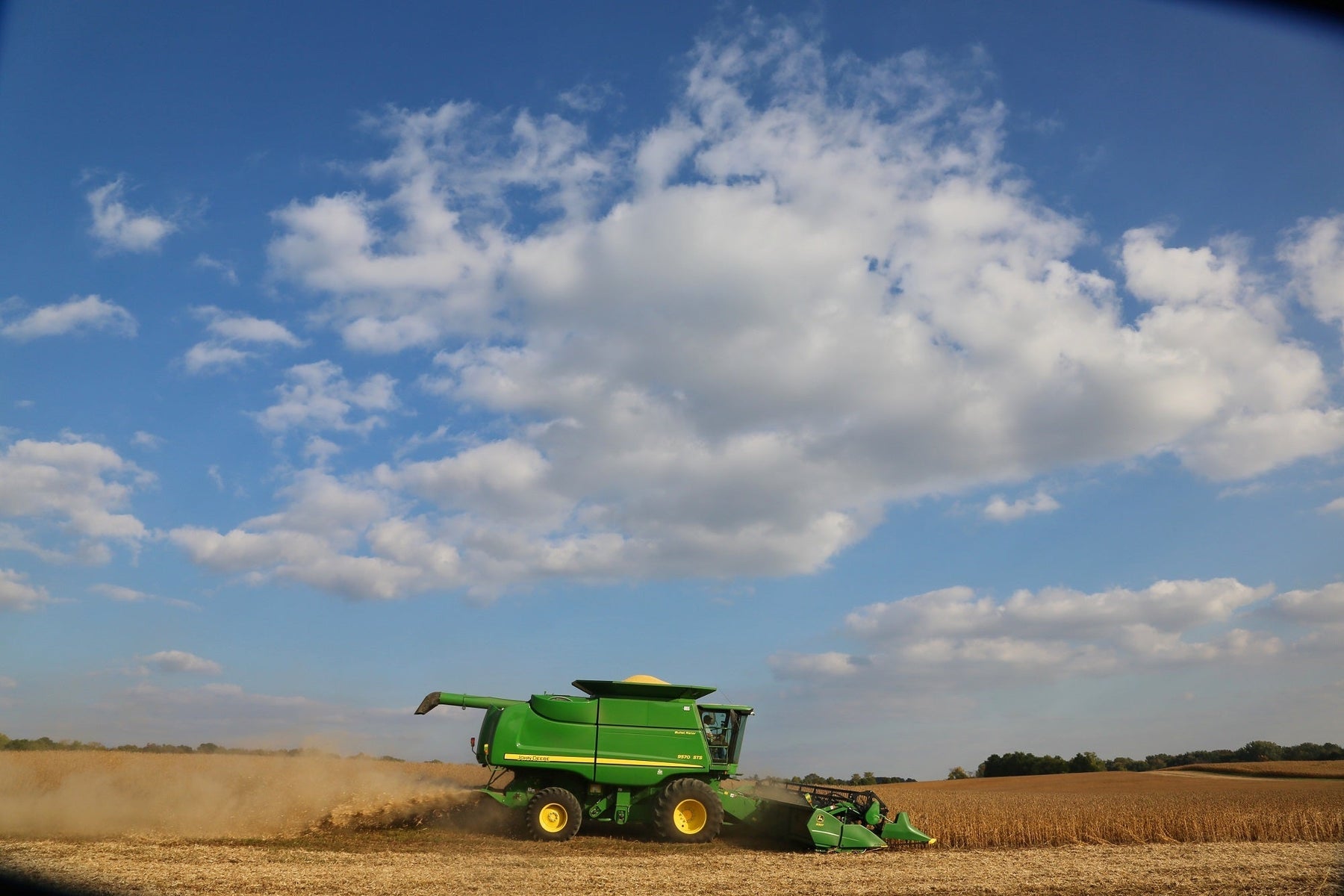 Harvest Season Safety
Harvest Season Safety
Once again, the harvest season will begin soon. That means working long hard hours to reap the benefits of all the time and energy you put in this year. However, it is important to remember the dangers of the harvest season, especially when it comes to fire. Living in a rural area, your risk of a devastating fire increases because it can take additional time for help to arrive. In fact, according to the National Fire Protection Association, death rates from fire are twice as high for rural communities. But fire not only can take lives, it can easily destroy your home, equipment, animals, and ultimately jeopardize your livelihood.
Protect yourself today with STOP-FYRE®. Shop now.
Harvest Season Safety Tips
Tractor, combine, cotton stripper and picker fires are major threats for farmers. A fire could ignite in an instant, and it could happen at any time. Fires can be extremely devastating because every 10 seconds they double in size, meaning in 30-60 seconds the fire may grow out of control. With rural response times that can be over 30 minutes, waiting for help to arrive may result in tragic losses.
5 Basic Fire Safety Recommendations:
1. Keep your equipment clean – and clean it regularly. Fires are often caused by debris clogging up parts in the machine. To combat this, make sure you clean hard to reach places to prevent build up. If you need to, clean multiple times!
2. Consistently check your equipment's systems. Electrical wires can get worn; tubes and hoses can crack. It's important that you check and replace any worn or damaged parts as soon as possible.
3. Make sure your cooling systems and lubrication schedules are consistent and well maintained.
4. Always keep fire extinguishers on your equipment. We recommend you have an automatic extinguisher installed and an Audio Visual Warning System (AVWS)*, in addition to a fire extinguisher in the cab, near the engine, and on the back of your equipment.
5. Make sure you refill your fire extinguishers after you use them. A fire extinguisher does no good if it's empty!
We want to ensure your harvest season goes smoothly, and you are ready in case of a fire emergency. Our refill process is quick and painless. Check out our quick step process here.
What to do in the Event of a Fire:
Shut down your equipment and close any fuel valves if you can.
Do not open any doors or compartments. This can cause the fire to grow because of the increased oxygen to the fire, as oxygen helps feed fire.
Use short targeted bursts of STOP-FYRE

®

, spraying towards the base of the fire. Assess if the fire is out and spray again if necessary.
Allow your equipment to cool down. Check where the fire started for any possible damage.
If the fire is not small and manageable, call for help right away. Do not re-enter the cab, and do not open doors or hatches.
Related Post: 5 Harvest Season Fire Prevention Tips
Equipment is expensive, but it is not worth risking your life. Your life is irreplaceable.
With proper prevention and preparation, a fire can be a minor inconvenience instead of a devastating loss of property and life. Protect your operation and what you have worked so hard for with the World's BEST Fire Extinguisher®, STOP-FYRE®. We are here to help you protect what matters most from fire.  
If you have any questions or would like help determining how many extinguishers you need for your operation, give us a call at 800-586-1639. We can send one of our local fire safety experts to you!